Pharmaceuticals Leader Expanding Product Portfolio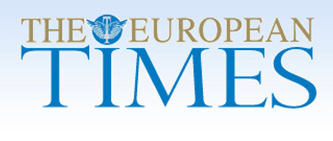 Sursa :
http://www.european-times.com/sector/rihpangalfarma/
Pharmaceuticals Leader Expanding Product Portfolio
RihPanGalFarma, launched in 1996 as a joint venture between Hungary's Gedeon Richter and two Moldovan founders, is now Moldova's only pharmaceuticals supplier with a fully vertically integrated distribution structure. The company is the official distributor for Gedeon Richter products in Moldova and operates its own warehouses as well as 55 Retea Farmaceutica Gedeon Richter pharmacies all over the country. RihPanGalFarma has earned an 18% share of Moldova's wholesale pharmaceuticals market.
CEO Asia Odobescu, founder and CEO, has extensive experience in Moldova's pharmaceuticals sector. She explains that RihPanGalFarma's diverse portfolio includes around 5,000 brands of medicines supplied by more than 100 local and foreign pharmaceutical plants, and that the company's Gedeon Richter products are the number one choice in Moldova.
Seeking New Distribution Partnerships
RihPanGalFarma has been named "Best Taxpayer of the Year" in Moldova for many years and is well known for its commitment to corporate-social-responsibility projects. The company has expanded in four times over the past seven years and achieved 20% growth in the first half of 2014. Asia Odobescu plans to continue to add to her company's product portfolio through establishing new partnerships. She says, "RihPanGalFarma has more than 50 partnerships with pharmaceutical producers abroad, but we have exclusive contracts only with Gedeon Richter and NPI. In the future we would like more exclusive contracts and to increase the choices for consumers. We want to bring more high-quality pharmaceuticals to Moldova."
For investors and international partners, RihPanGalFarma offers many attractions. The company has a well established distribution network and is the only pharmaceuticals distributor in Moldova able to handle temperature-controlled medicines. It is also respected in Moldova for its treatment of its employees, high standards and corporate social responsibility.
Asia Odobescu believes the Moldovan pharmaceuticals sector has excellent potential. She says, "Moldova's pharmaceuticals market has the ability to grow and RihPanGalFarma is leading that growth."
RihPanGalFarma

str. N. Milescu-Spataru, 36
MD-2075, Chisinau
Tel.: +373 22/ 606 130
info@rpgf.md
www.rpgf.md